PLEXSYS Australia
It starts with employees, all experts in their field, working as a single team to bring you an advanced ecosystem of live, virtual, and constructive training and testing solutions used every day across the globe. They've helped develop a robust, synthetic blend of integrated capabilities and solutions designed to work seamlessly across the armed forces through their collaboration and cross communications. Total cohesion and seamless integration are critical in military readiness. This is why each PLEXSYS product can stand alone or work together with commercial and government off-the-shelf products.
PLEXSYS' Simulated Framework, Environment Generator, Communications System, After Action review provide easy integration for your existing operations in a single, extendable, and scalable experience. Partners who require more than one service can build a customized package of products and interfaces from the PLEXSYS ecosystem and best-of-breed commercial off-the-shelf (COTS) and government off-the-shelf (GOTS) — based on user demand and complexities for a tailored solution.
PLEXSYS is committed to delivering customers industry-leading training systems that provide the foundation for operational readiness and success. Each service for the PLEXSYS ecosystem is designed to complement one another and work holistically to deliver integrated capabilities and greater efficiencies. The greater the selected solutions, the more robust, more immersive, and realistic the training and testing environments.
For a Coalition and Joint All Domain training and testing, along with an ecosystem that scales to your unique needs, providing your team with the highest level of readiness, there's PLEXSYS: Inspiring Solutions. With an extensive suite of complex training environments, PLEXSYS continuously analyzes the interfaces to ensure each solution is at optimal readiness and will introduce new interfaces as needed. This provides PLEXSYS services and products that are always current in an ever-changing environment and can be used universally.
Our Team – Our Goal
PLEXSYS is a modeling and simulation software company with 30+ years of delivering Live, Virtual, and Constructive training readiness solutions and innovation. At PLEXSYS, we understand the art of modeling and simulation and how it can add value to the training system. It is a unique industry, and we believe subject matter experts (SMEs) should develop products with their years of knowledge and experience, and in partnership with our customers. PLEXSYS Australia has access to a wealth of experience, whether with our SMEs, or in partnership with other Defence Companies in Australia. Our team specialises in C4ISR, TDL, Simulation Management, Network Configuration, Tactical Simulation Operations, Exercise Management. Our Goal – To ensure our customers are provided with the right experience level, delivered by experts in the requisite field.
PLEXSYS Solutions
With an evolving 5th Generation Defence Force, simulation is at the heart of it all. The team at PLEXSYS has in-depth experience conducting modeling and simulation on a number of systems:
ASCOT 5
ASCOT 7
VADAAR
Sonomarc
Live Systems to Interact with Simulation Training
MSCT/TDF
ADSI
JICO Extendable Trainer (JET)
JRE
PLEXSYS Australia
PLEXSYS Australia was founded from a desire to create a Defence company which simply put, did things differently. Our value is measured by how our people and products add to our customer's success. We aspire to be a trusted training partner, accomplishing this by delivering solutions that enable live/synthetic blended training events and exercises. Our products use state-of-the-art user interfaces, they are modular, and scalable and provide an immersive environment ensuring the Warfighter is trained and ready. Live, Virtual and Constructive (LVC) activities allow the ADF to integrate and exercise advanced capabilities and tactics in a safe and secure environment without the necessity and cost of deploying live military assets. We have a unique group of operators with a diverse skillset within the LVC domain, allowing them to provide expert advice to key stakeholders.
Operational and Exercise Experience
Our Team has served in Operations and in Major Defence Exercises, including:
Op Allied Force
Op Enduring Freedom
Op Iraqi Freedom
Op Okra
Op Slipper
Op Manitou
NEAD
Ex Red Flag
RIMPAC
JTFEX
Black Skies
INDO Pacific Endeavour
Our Customers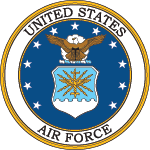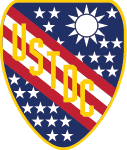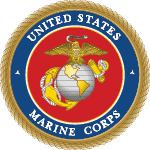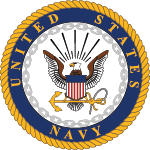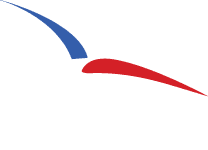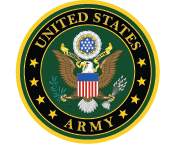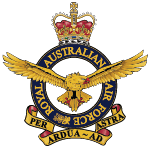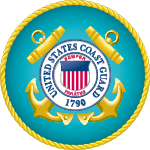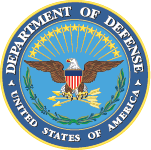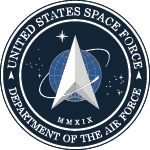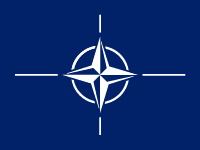 Until Sea-Air-Space
Come Meet Us
At PLEXSYS, we believe that it will pay back dividends to the entire industry when we invest in relationships. Networking helps us improve our technology and skillsets, stay on top of the latest trends in the industry, keep a pulse on customer needs in the market, meet prospective partners and clients, and gain access to the necessary resources that will enhance foster future integrations. With that, we are pleased to announce our participation in the following tradeshows and events:
Frequently Asked Questions
What services or products does your company offer?
Our company offers a range of software products and services designed to meet the needs of businesses across various industries.
What is the pricing model for your software products?
Our pricing model varies depending on the specific product or service you are interested in, and we offer flexible options to fit your budget.
Can you provide customer references or case studies?
Yes, we have a portfolio of customer references and case studies available to demonstrate the value of our software solutions.
What is your company's development methodology?
We use an agile development methodology to ensure that our software products are delivered on time and within budget, while meeting high quality standards.
What kind of customer support is available for your software products?
We provide comprehensive customer support, including technical assistance and training, to help our clients get the most out of our software products.
Can your software products integrate with other third-party software systems?
Yes, our software products are designed to integrate seamlessly with other third-party software systems to ensure compatibility and optimal performance.
Meet the Team
At PLEXSYS Australia, we are a team of dedicated professionals who are passionate about our work and committed to delivering the best results for our clients. We come from a diverse range of backgrounds, experiences, and perspectives, and we believe that this diversity is one of our greatest strengths.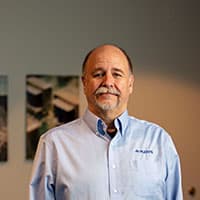 Gino Hodges
Director of Business Development
"PLEXSYS has certainly grown a bunch during the 22 years I have been a part of it, but it is still a place where one person can make a difference with their idea and effort and be recognized for that contribution. It is one of the reasons I have stayed with the company for so long."
Travis Layne
DevOps Engineer in Software Engineering
"I've moved from an area where opportunities are limited. Working here [PLEXSYS] has allowed me to express myself with respect to work and my social life. I'm able to work flexible schedules and solve solutions in the way I see fit. I feel I have more control over what I can do which leads to me to accomplish a lot more through not having to go through extra levels of communication."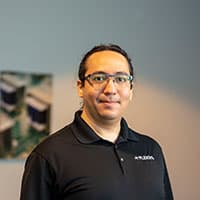 Rick Gamez
Software Test Engineer
"My coworkers are friendly and helpful, and I enjoy collaborating with them. PLEXSYS has provided a stable environment for me to improve my skills and develop my career."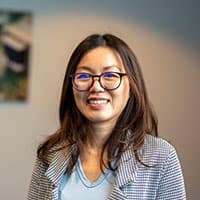 Mery Lim
Senior Accountant Financial Analyst
I work with knowledgeable and talented people, and coworkers are always willing to help. I learn a lot working here; PLEXSYS supports continual learning through internal training programs like PLEXSYS University, DEAL (Drop Everything and Learn), tuition reimbursement, as well as external training programs.
GET IN TOUCH
We appreciate your interest in PLEXSYS. Please see below for the best ways to contact our team.
SCHEDULING A VISIT OR DEMO
Visitors to any PLEXSYS office or location must coordinate with an appropriate PLEXSYS team member before visiting. If you would like to arrange a demonstration or visit one of our facilities, don't hesitate to contact info@plexsys.com.
MARKETING REQUESTS
If you have a question or concern or are a media member, please contact our Marketing and Communications team at marketing@plexsys.com.