MEET Robert Sousa
Business Development Manager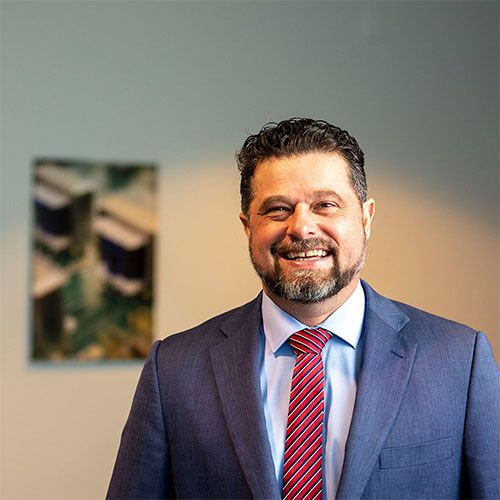 Each month we put a spotlight on the employees who make what we do possible.
Meet Robert "Rob" Sousa, PLEXSYS' newest Business Development Manager. He is an accomplished military professional with 20 years of progressive experience across various national defense programs completing five combat tours as a United States Marine.
As a Marine, he served in multiple roles and billets. Rob was a Program Manager for the Joint Staff, J6 Coalition ISR mission threat lead for Bold Quest, a joint collaborative and multinational enterprise in which Nations, Services, and Programs discovered interoperability and information sharing improvements across the range of warfighting functions. He was also a Marine Expeditionary Force Live Virtual Constructive (LVC) Exercise Director.  In that role, he led systems integrators and engineers, scenario developers and directors, and mission specialists from Training and Education Command, Naval Air Warfare Center Training Systems Division, Program Manager for Training Systems, Marine Corps Systems Command Systems Engineering, Interoperability, Architectures & Technology, and Modeling & Simulations (M&S) Division.  His leadership culminated in a successful Marine Expeditionary Brigade Large Scale Exercise in 2014.
After the military, Rob joined Soar Technology (SoarTech) as a Program Manager, fielding efforts for SoarTech's intelligent training military projects. He worked across multiple M&S LVC competencies, integrating the different pillars of LVC from acquisitions, training, R&D to experimentation. In his final year at SoarTech, he joined the Business Development team, where he worked with Research Scientists, and Technical Leads to conceive, organize, promote, and implement effective programmatic initiatives.
Rob joined the PLEXSYS team on June 1, 2021. He stated that "After working in the R&D world for four years, I realized I wanted to return to my passion and work with fielded systems.  Working as an M&S SME in most major exercises, I needed the best tools and products to prepare the warfighter for combat.  I chose to come to PLEXSYS because they have provided state-of-the-art technology and never let me down.  I am excited to be part of the team."
Outside of work, Rob enjoys spending time with his family and coaching his son's baseball teams.  When free time presents itself, he tries to mix in a round of golf.
OUR PEOPLE. OUR PASSION. OUR CULTURE.
Many employees at PLEXSYS have the same background as our customers, working in the same environments as those who use our products. That's why we're highly successful at building products they need. We have the unique, real-person responsiveness of a start-up paired with over 30 years in business. Our people are our passion, and we are proud of what we do.
At PLEXSYS, we understand how important it is for you to reach your ambitious, long-term goals, to gain satisfaction from doing a job well, and contributing to an organization's success. We encourage our team members to develop themselves to their fullest potential and build their skills to meet new opportunities by pursuing the career path that most interests them. These goals are accomplished within the framework of our business practices, which provide a map employees can guide their career development with.