MEET Kwok Wong
Senior Systems Engineer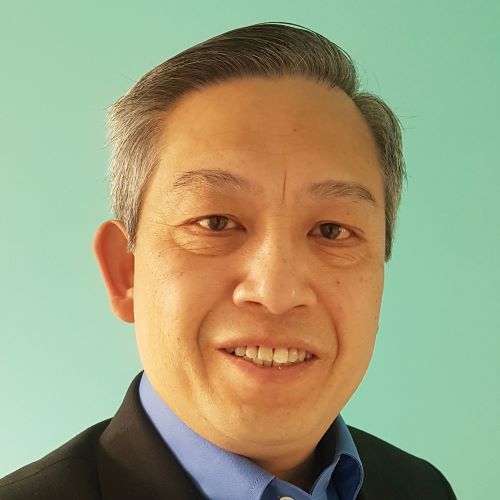 Kwok Wong is the Senior Systems Engineer for PLEXSYS UK.  He is a Synthetic Environments (SE) specialist with 30 years of experience in the field of modelling and simulation, including extensive expertise in the development and delivery of SE solutions and Live, Virtual & Constructive (LVC) concepts to meet customer requirements.
Kwok is currently the technical lead and Design Authority for the Gladiator E-3D mission training programme which he helped to bid and win. Kwok joined us from QinetiQ, where his notable achievements included being technical lead for the Distributed Synthetic Air Land Training (DSALT) programme Information Technology refresh project which won the 2015 Innovation Award in the IET Information Technology category and various LVC experiments and trials, such as Phantom Race (connection between DSALT and live Typhoon with radio and data link communications) and the LVC Warrior technical trial linking the Maritime Composite Training System virtual assets with live assets as part of the Joint Warrior 2019 exercise.
OUR PEOPLE. OUR PASSION. OUR CULTURE.
Many employees at PLEXSYS have the same background as our customers, working in the same environments as those who use our products. That's why we're highly successful at building products they need. We have the unique, real-person responsiveness of a start-up paired with over 30 years in business. Our people are our passion, and we are proud of what we do.
At PLEXSYS, we understand how important it is for you to reach your ambitious, long-term goals, to gain satisfaction from doing a job well, and contributing to an organization's success. We encourage our team members to develop themselves to their fullest potential and build their skills to meet new opportunities by pursuing the career path that most interests them. These goals are accomplished within the framework of our business practices, which provide a map employees can guide their career development with.