MEET Matt Lyons
Web Designer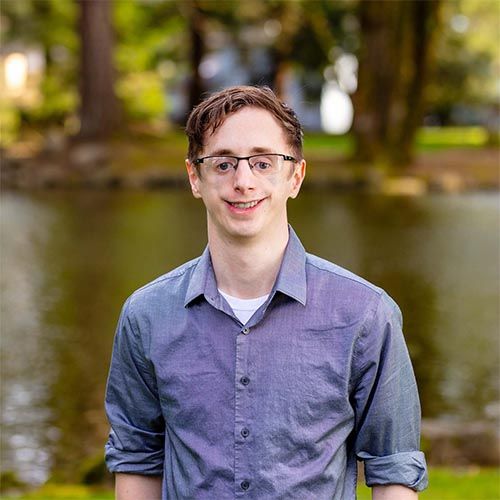 Introducing Matt Lyons, PLEXSYS' Web Design and Development expert. Matt is a graduate of Washington State University, where he earned a Bachelor's degree in Digital Technology and Culture.
Before PLEXSYS, Matt managed his own Freelancing business where he helped small businesses build cool things — from Websites & Apps to TV commercials. He's very adept at creating what the client needs and wants.
Matt joined PLEXSYS in July 2021 and brings his experience to the team. Matt hit the ground running and has already worked on several big projects, including the PLEXSYS Learning Management System, a new website for our Australia location, and the United States Air Force Academy (USAFA) Multi-Domain Lab.
Outside of work, Matt has several hobbies. He builds computers and writes software to help with automation. Matt also loves watching movies, enjoys music, and playing his guitar.
OUR PEOPLE. OUR PASSION. OUR CULTURE.
Many employees at PLEXSYS have the same background as our customers, working in the same environments as those who use our products. That's why we're highly successful at building products they need. We have the unique, real-person responsiveness of a start-up paired with over 30 years in business. Our people are our passion, and we are proud of what we do.
At PLEXSYS, we understand how important it is for you to reach your ambitious, long-term goals, to gain satisfaction from doing a job well, and contributing to an organization's success. We encourage our team members to develop themselves to their fullest potential and build their skills to meet new opportunities by pursuing the career path that most interests them. These goals are accomplished within the framework of our business practices, which provide a map employees can guide their career development with.