Sonomarc
COMMUNICATION AND AUDIO DISTRIBUTION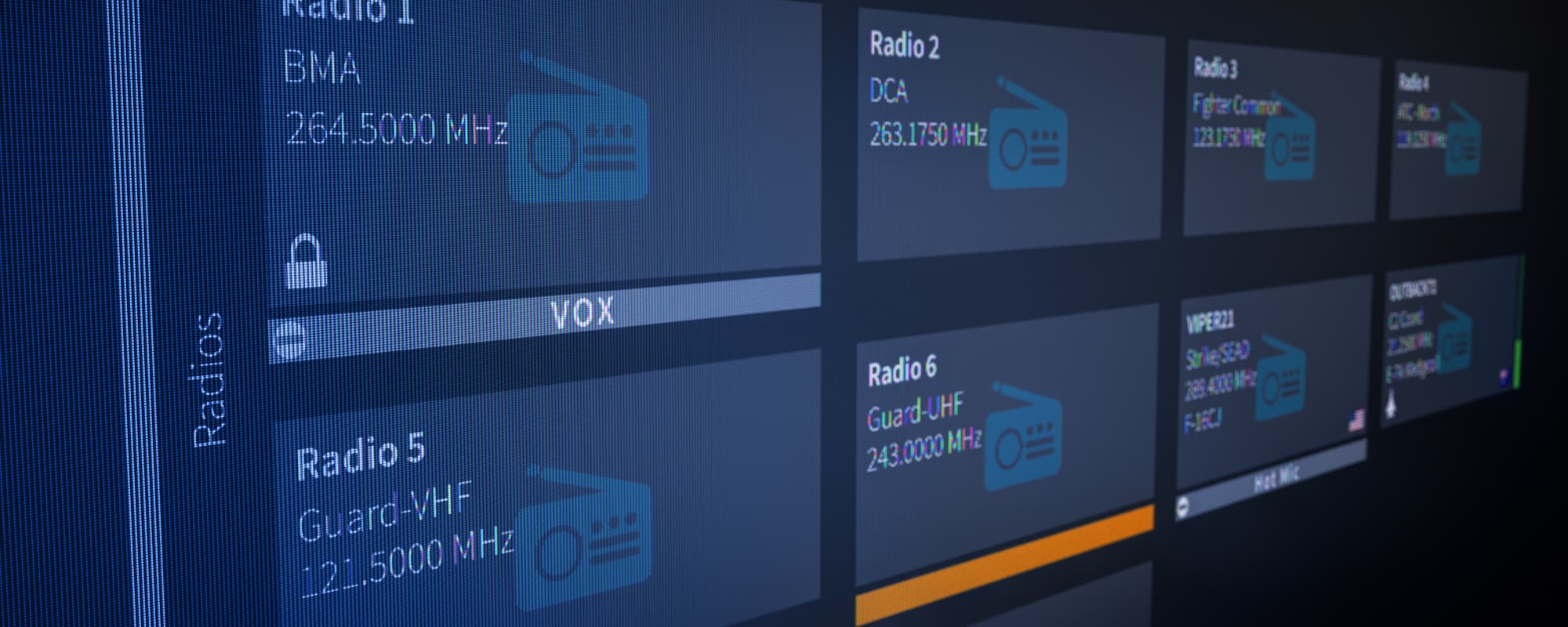 Looking for a Product Demo?
Schedule One Today!
Overview
Sonomarc is a client-server system providing modern, automated, and flexible communication capabilities and audio distribution. Developed to provide communication solutions that are intuitive and cost-effective, Sonomarc offers the ability to integrate Live, Virtual and Constructive communications into one package. It enables standards-compliant connections to common simulation protocols such as DIS and HLA. From simulated training to operational radio integration, Sonomarc is a communications force multiplier. Sonomarc supports both Windows and Linux operating systems.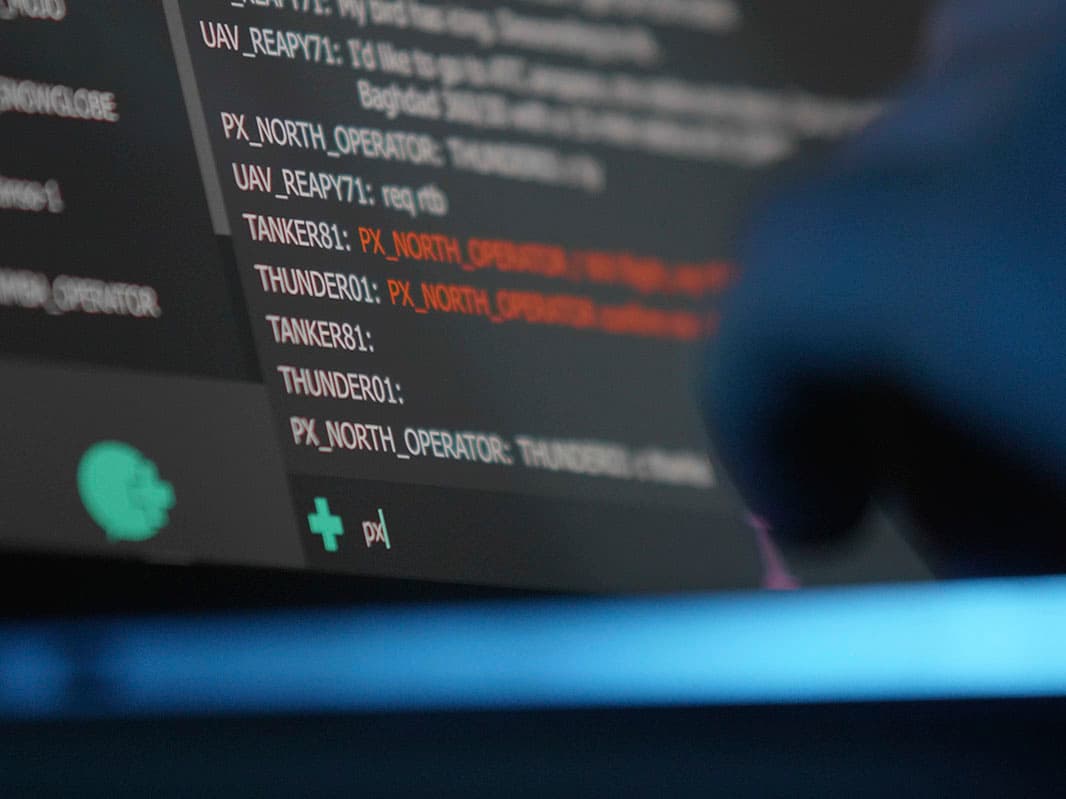 Full Communications Control
Platform Communication and Integration
Proven and relied upon for audio integration into state-of-the-art flight simulators with singular to multi-seat configurations
Connects to Instructor Link, allowing instructor observation, feedback, radio volume control, and malfunction injects
Automatically models and adjust audio feeds to account for atmospherics and terrain effects simulating radio propagation loss
Sonomarc radios can be fused with environmental audio simulating background static, aircraft engine noise, combat audio, or any recorded audio file
Live Operational Connectivity
Create an audio bridge used to combine live and simulated radios into a single communications suite, converts analog signals to digital and digital signals to analog
Enhance training experience by giving operators fully functional UHF, VHF, HF, SATCOM, and Link16 radios simulated through their legacy communications panels and software
Integrate SIP and VoIP connections into Sonomarc sessions reducing system limitations and providing additional communication nodes within a network
Connect tactical and operational chat servers to Sonomarc using XMPP; Chat UI is available in Chat Link and Instructor Link
Operator Focused Solutions
Operator Link provides highly customizable operator UI's designed for live and simulated radio and audio operations
Maintain complete control over radio volume and transmission activation, incorporate footswitches, set channels to continuous transmit (Hot Mic), or enable Voice Activated Transmission (VOX)
Modernized UI and Windows-based interfaces, Operator Link's small footprint makes it ideal for adding audio communications to mobile controlling suites and touchscreens
Easily integrate Operator Link into the Sonomarc network, switch between operator or instructor role without changing equipment or altering the communications network
Instructor Features and Tools
Use Instructor Link to monitor audio channels, customize radio settings, inject jamming or recorded audio signals, and provide instructor feedback instantly to operators
Provide feedback and instruction to single, multiple, or all operator consoles at the same time on a selected frequency or a separate audio channel
Develop the training environment using Instructor Link's chat: role play outside agencies; share intelligence, surveillance, and reconnaissance information; or provide command level guidance
Instructors have access to multiple instances of Instructor Link to provide individual and customized experiences for operators without losing communication management capabilities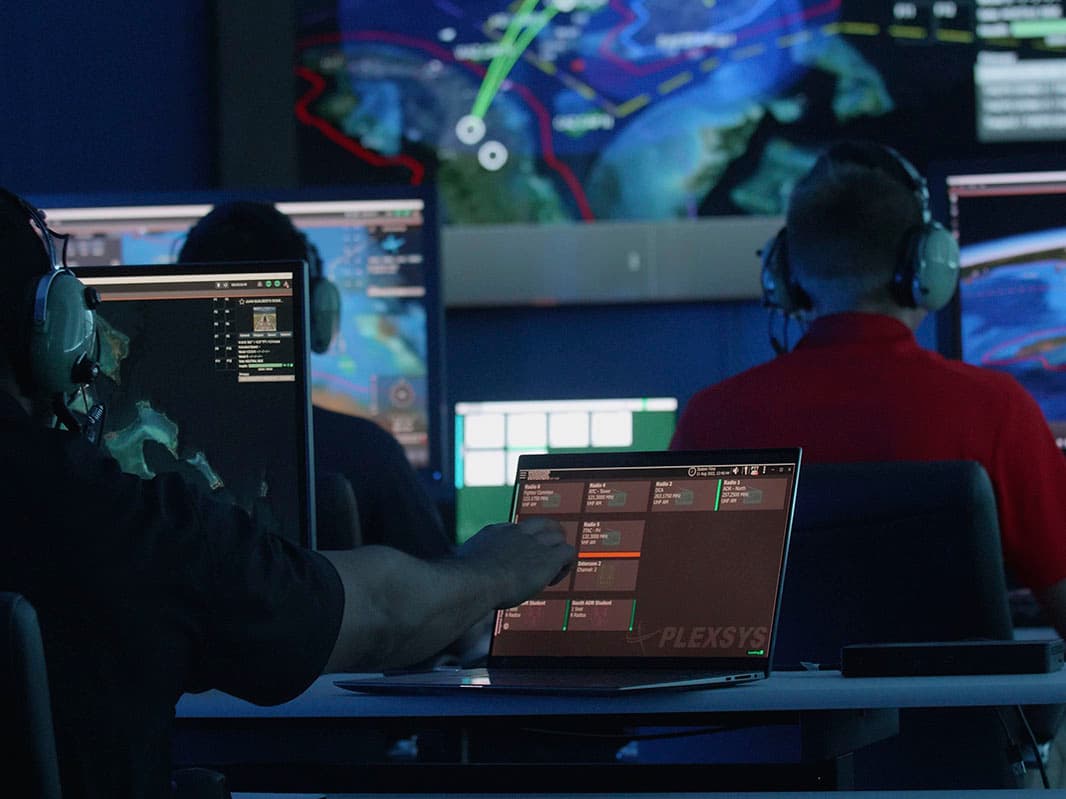 Customization And Flexibility
The technical design allows for installation into existing networks using existing equipment to improve the operator experience while limiting changes
Integrate and transmit over numerous networks using LVC protocols DIS, HLA, VoIP, and XMPP
Modernized API connections and design are based on and tested using fully-functional prototypes from advanced real-world operational equipment
PLEXSYS provides customized communications systems combining Sonomarc capabilities with legacy panels, ultimately reducing costs and increasing operator flexibility, seen in the USAF AWACS MAP
After Action Review And Orchestration
Record all DIS, HLA, and VoIP audio feeds on the network to be used for debriefing, observation and archiving; recorded audio can be exported to WAV files for unlimited use
Bookmark and flag audio transmissions via a visual timeline, streamline mission reviews by quickly searching for specific times or marked events
Use the simple UI and navigation to filter, record, and review a single radio or groups of radios from internal and external sources over the network
Individual channel recording allow debriefing sessions to occur simultaneously and are tailored to separate operator consoles or combined for multi-level debriefs
GET IN TOUCH
We appreciate your interest in PLEXSYS. Please see below for the best ways to contact our team.
SCHEDULING A VISIT OR DEMO
Visitors to any PLEXSYS office or location must coordinate with an appropriate PLEXSYS team member before visiting. If you would like to arrange a demonstration or visit one of our facilities, don't hesitate to contact info@plexsys.com.
MARKETING REQUESTS
If you have a question or concern or are a media member, please contact our Marketing and Communications team at marketing@plexsys.com.