PlexComm VR
A STAND-ALONE COMMUNICATION SOLUTION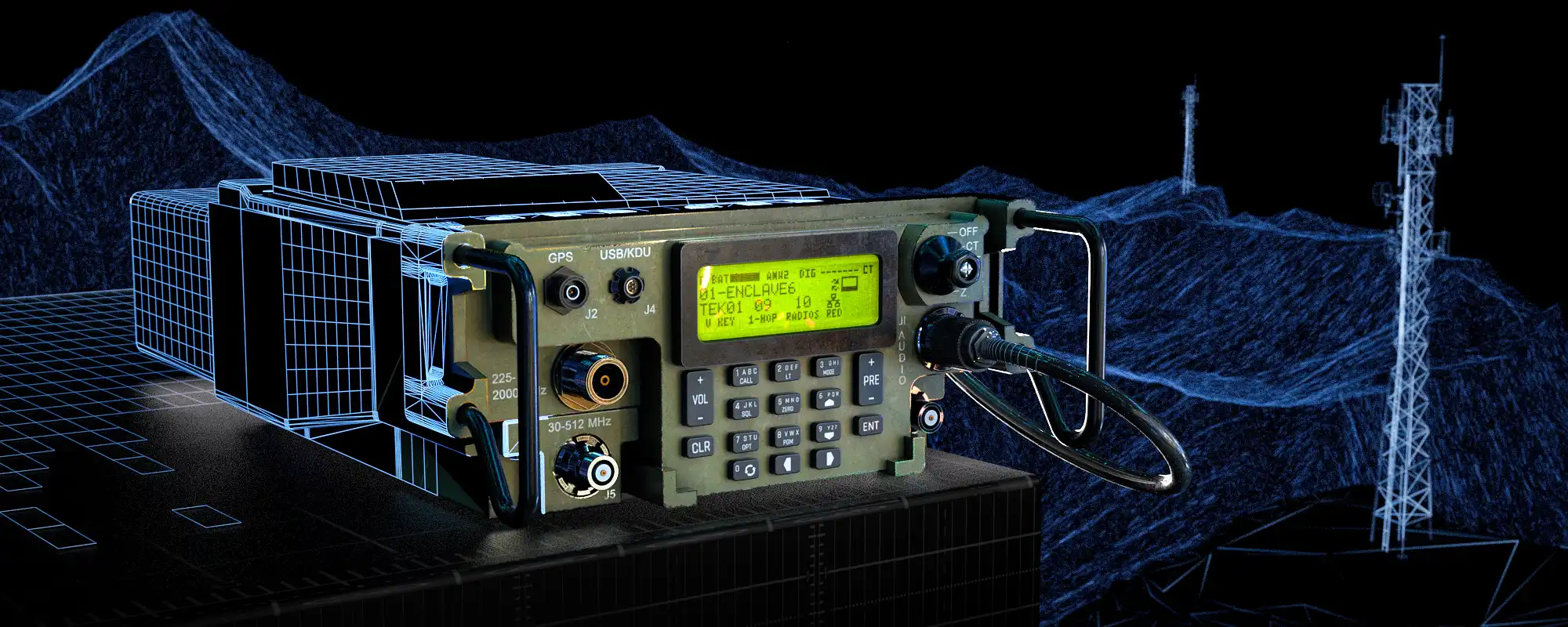 Looking for a Product Demo?
Schedule One Today!
Overview
PLEXCommVR supports voice communications in DIS or HLA simulation environments from Linux or Windows 7 operating system platforms. It accurately propagates voice communications as emanating from the selected radio type and position source with the applicable prop lost and range limitations.
PLEXCommVR is a component of the PLEXComm® Suite of products for communications in the simulation environment. It functions in DIS and HLA environments and offers users independently positioned virtual radios; internal intercoms; the ability to privately call and/or conference other networked VR stations (i.e., interphone); remote control capability; and terrain client effects. Users may require multiple copies of VR running on the same system and can purchase a license to do so.
FEATURE HIGHLIGHTS
Stand-alone software - Each Windows operating system (OS) has its own default appearance settings for colors, fonts, pointer, and icons.
Compatible with 32 & 64-bit Windows & Linux
Talk/listen on multiple radios/nets simultaneously
Three position sources: Center of Earth, Fixed Position in Space, & Entity Attachment
Entity attachment, radio propagation & terrain calculations
Remote control integrates cockpit simulation
Simulated secure crypto systems per radio (export controlled)
Visual cues of transmit & simulated secure modes
Able to send Mickey, further mimicking real-world HAVE QUICK capabilities (export controlled)
Perform simulated communication jamming & Enhanced Spoofing (export controlled)
Number of radios & nets tailored to customer need
Assignable code name for each radio and net
Runtime configurable for audio encoding including Mu-law, CVSD, ADPCM, 16-bit PCM
Each radio is runtime configurable for frequency, power, gain, modulation, exercise ID, etc.
GET IN TOUCH
We appreciate your interest in PLEXSYS. Please see below for the best ways to contact our team.
SCHEDULING A VISIT OR DEMO
Visitors to any PLEXSYS office or location must coordinate with an appropriate PLEXSYS team member before visiting. If you would like to arrange a demonstration or visit one of our facilities, don't hesitate to contact info@plexsys.com.
MARKETING REQUESTS
If you have a question or concern or are a media member, please contact our Marketing and Communications team at marketing@plexsys.com.