Launch Control
ALL ACCESS, ALL DEVICES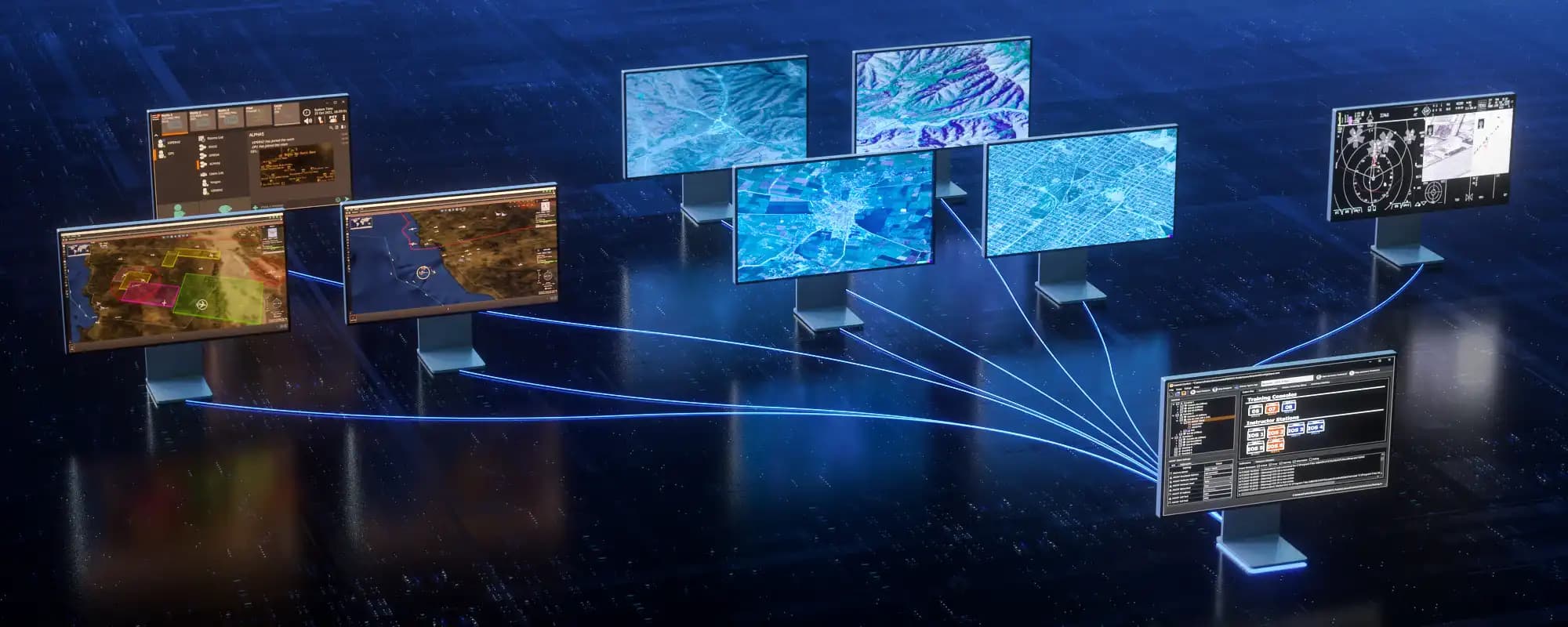 Looking for a Product Demo?
Schedule One Today!
Overview
This versatile software was created to allow a single user to quickly configure and start an entire software session with dozens of workstations running multiple applications from one central location. Whether the session is intended for operational or training needs, Launch Control provides the user with an easy button to manage the environment. Launch Control ensures the correct configuration is applied to each workstation and drastically reduces environment setup time by eliminating the need to configure each workstation manually.
Configuration
As software applications become more powerful in terms of features, they also become more challenging to configure. Configuring a whole system often takes proportionately more time and is error-prone. Launch Control mitigates this, enabling a single person to configure and start the system within minutes. System monitoring is available so potential problems can be identified quickly. System logs can be retrieved for offline review and analysis. The shutdown is quick, complete, and reliable, allowing users to reconfigure the system immediately. Once the configuration parameters are in place, the configuration can be saved into the Launch Control configuration file and loaded later.
Control by One Operator
Launch Control is a powerful and dynamic tool, aiding you in managing the applications and sessions run on an entire network system. Launch Control streamlines system configuration in the mission training environment and allows one operator to:
Centrally Configure

- configure properties for software applications running on workstations.

Remote Control

- Start up and shut down software remotely.

Easy Updates

- Direct remote systems to perform installer updates.

Concurrent Exercises

- Conduct concurrent training events if multiple groups are available.

Parts and Components
The Launch Control system has two main parts: Launch Control and Launch Agents. Launch Agents run on each computer in the system and connect to Launch Control, which allows the user to manage an entire system from one computer.
Launch Control uses three main components to help you manage software in your system:
Sessions

- Configure sessions to complete actions on multiple computers at once.

Stations

- Control computers on an individual level by using stations.

Roles

- Use roles to manage sets of software applications on a specific computer.
Use these components together to manage your system conveniently.
GET IN TOUCH
We appreciate your interest in PLEXSYS. Please see below for the best ways to contact our team.
SCHEDULING A VISIT OR DEMO
Visitors to any PLEXSYS office or location must coordinate with an appropriate PLEXSYS team member before visiting. If you would like to arrange a demonstration or visit one of our facilities, don't hesitate to contact info@plexsys.com.
MARKETING REQUESTS
If you have a question or concern or are a media member, please contact our Marketing and Communications team at marketing@plexsys.com.