MEET Travis Layne
DevOps Engineer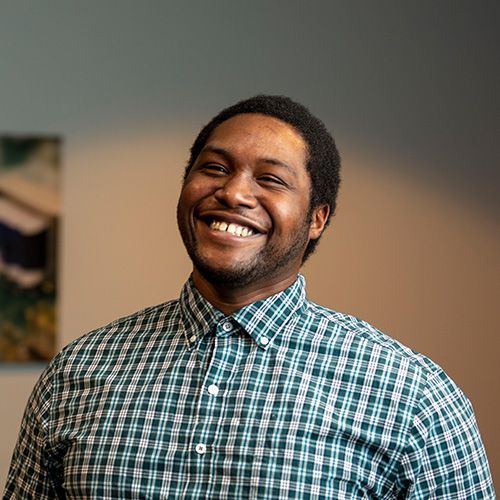 Travis joined PLEXSYS in 2021 and is currently a DevOps Engineer at the Camas, WA headquarters. After graduating from the University of Louisiana at Lafayette with a bachelor's in Computer Science, Travis specialized in Security Development Operations as a contractor for the federal government.
Travis' skillset and experience in automating scripting, security hardening for military branches such as the United States Army, and continuous application integration and development piqued PLEXSYS' interest quickly. Travis tells us the feeling was mutual, as the opportunities PLEXSYS offered were so appealing, that he moved across the country from Louisiana to PLEXSYS Headquarters in Camas, Washington!
"I wanted to get out of Louisiana to pursue new opportunities and I felt like I had little control over my success working in the south. Hearing about a 100% employee-owned company was a great opportunity for me to improve and achieve a higher chance of success!"
Since joining the PLEXSYS team, Travis says his most significant accomplishment with the company is learning about Perforce Software to improve company servers. This recent training helped him accomplish a challenging project within a week.
"I've grown professionally, because I'm the only one on my team and [because of] the nature of this role. Working [in] this role has forced me to improve my communication and presentation skills due to having to create meetings with higher level workers."
When away from work, Travis enjoys practicing music, playing with his pets, and working out.
OUR PEOPLE. OUR PASSION. OUR CULTURE.
Many employees at PLEXSYS have the same background as our customers, working in the same environments as those who use our products. That's why we're highly successful at building products they need. We have the unique, real-person responsiveness of a start-up paired with over 30 years in business. Our people are our passion, and we are proud of what we do.
At PLEXSYS, we understand how important it is for you to reach your ambitious, long-term goals, to gain satisfaction from doing a job well, and contributing to an organization's success. We encourage our team members to develop themselves to their fullest potential and build their skills to meet new opportunities by pursuing the career path that most interests them. These goals are accomplished within the framework of our business practices, which provide a map employees can guide their career development with.